Welcome to the English Language Program
COVID-19 protocols are in effect to keep you and the campus community safe. We look forward to welcoming you to our in-person programs!
Our programs are for students at all skill levels, and are designed for a variety of English language learning goals. To compare our programs and see which programs fit your needs, click the compare program button.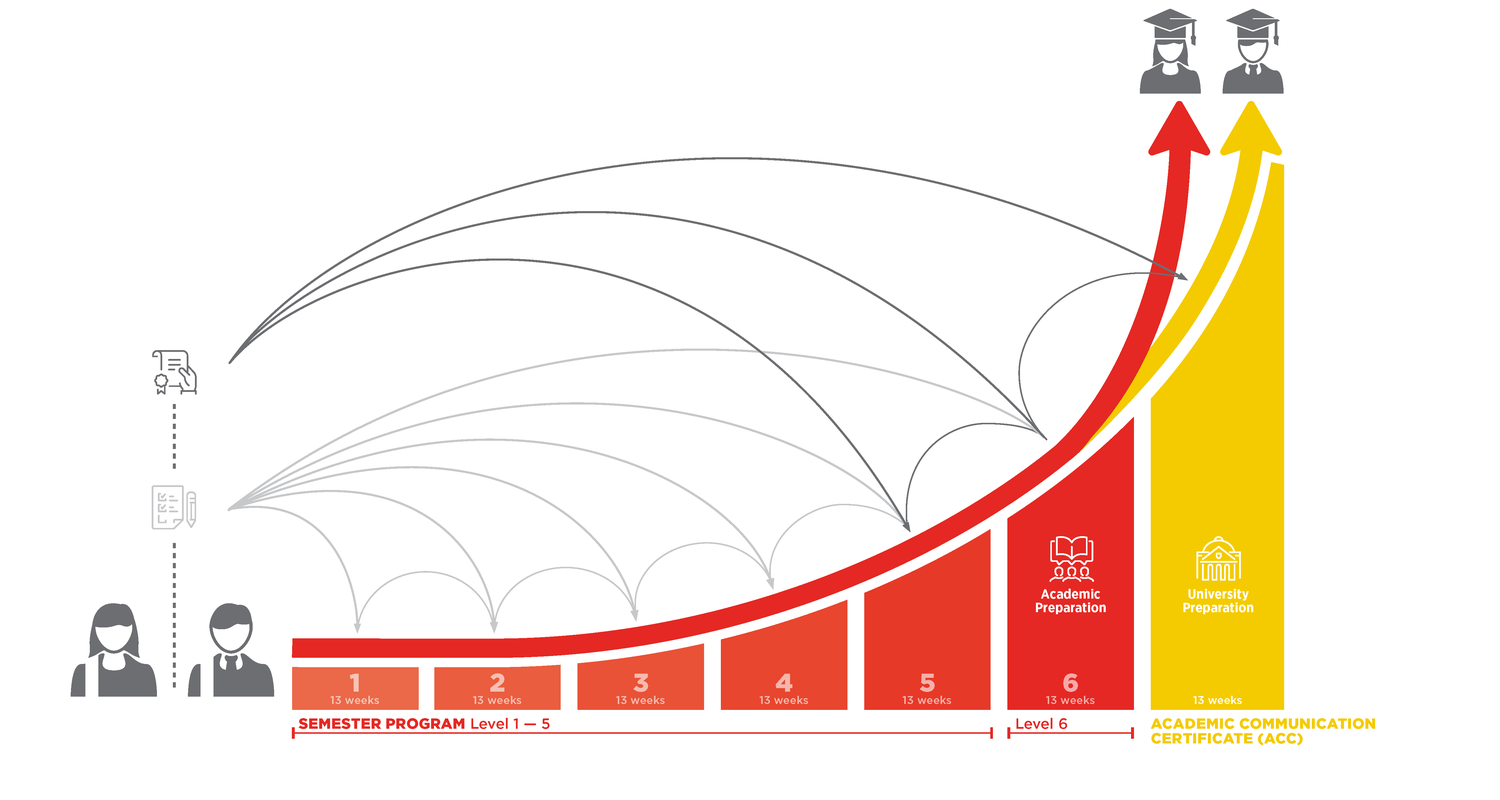 Your Gateway to University Life
Extend your general English communication, acquire academic English skills and prepare yourself for a successful start in a university undergraduate program.
Experience Excellence
You can expect the highest standards from the English Language Program.
High quality instruction
All of our instructors hold university degrees in Education, Linguistics, or Languages.
World-class university facilities
Our students have access to the university library, sports facilities and the student centre.
Motivated students from all over the world
Study with motivated and hardworking students from all over the world.
Small class size
Our classes have an average of 16 students.
Accurate level placement through testing
A thorough two-stage proficiency test ensures accurate level placement.
Experienced and friendly student service team
Experienced and friendly staff members provide you with information and support.